Starting at La Leona Ranger station entrance, this hike takes you through secondary and primary forest on fairly flat terrain. As you continue, you will walk through the sectors called Madrigal, Cementerio, Paraíso and El Barco until you arrive to La Hedionda creek. As you keep walking on the beach, you can admire a formation of rocks coming out of the Pacific called La Chancha. During this hike you can see a variety of trees such as: kapok (the biggest tree in the Osa Peninsula), matapalo, naked indian, balsa or jobo (hog plums) as well as endemic plants of the Neotropics like heliconias, lianas fruit trees, medicine plants, and bromeliads. Generally, you can expect to see monkeys, ant eaters, scarlet macaws, white nosed coatis, tayras, mountain deer, and a great variety of birds like hummingbirds, guans, curassows, trogons, tanagers, herons, falcons just to name afew. Sometimes, with luck, you can see a sloth, tapir or the Puma.
Level: Moderate
Start time: 8a.m.
Price per person:
Group tour half-day: US$ 65 / approx. 4.5hrs
Private half-day: US$ 100 / approx. 4.5hrs
Private Full-day: US$ 110 / approx. 6hrs
(Min. 2 people – max. 8 people)
Price includes: Park entrance fee+ Certified bilingual tour guide (English/Spanish) + Tour.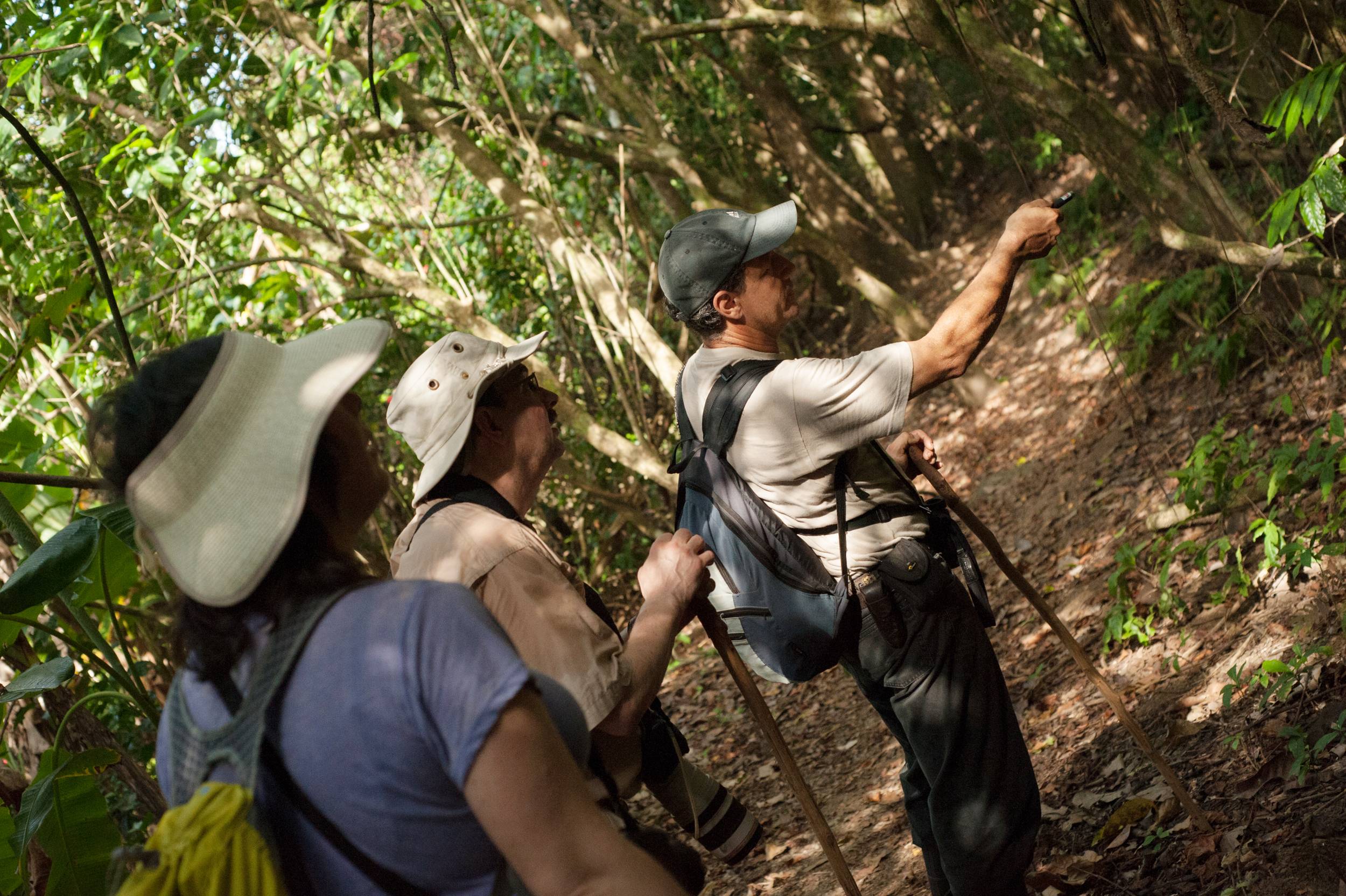 Rates are valid until June 30, 2024.